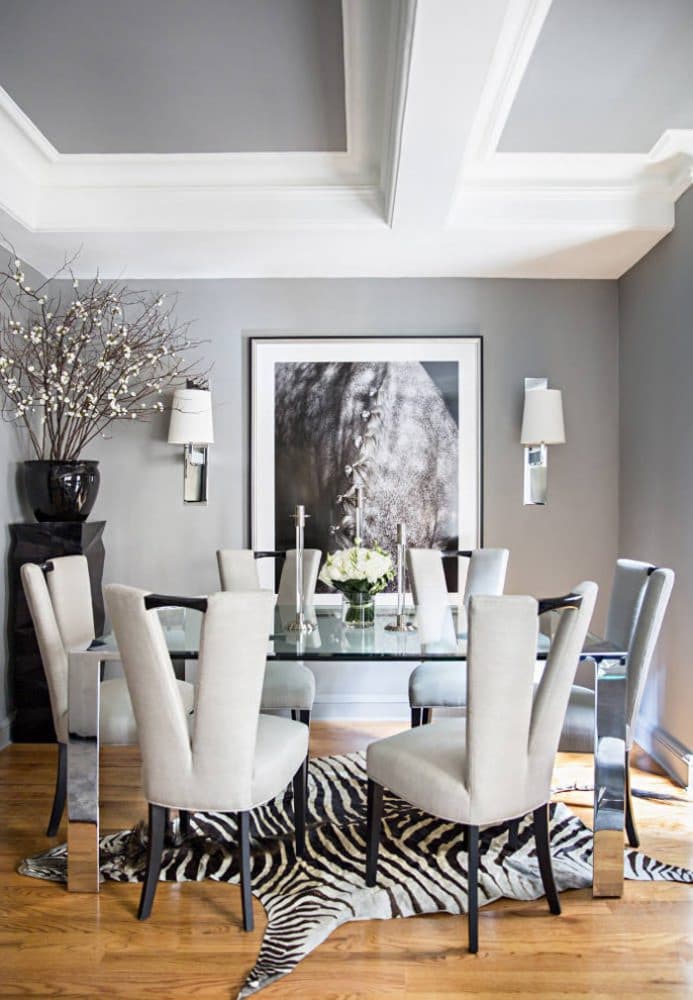 06 aug

DIGGITY DIGS Ryan Korbans leilighet i New York
Designerleilighet i New York med sterkt sebratema
Designeren Ryan Korban er en av favorittene mine for tiden (sammen med samarbeidspartneren sin Alexander Wang), og det jeg kan si om denne NYC leiligheten er …purrrrr. It is sexy soft silky sophistication in silvery gray goodness. Take a tour of this lush pad and take note of his signature formula: velvet/fur (check), animal (check), chrome/Lucite/lacquer/mirrored (check), marble/stone (check), and a classical touch (check). Love all the art too.
Elsker denne stilen. New York er en verdensmetropol og en motehovedstad.
And I can't help but notice that his design also follows my "5 pieces" rule:
something textured/patterned (velvets/furs)
something shiny (chrome/Lucite/lacquer/mirrored)
something modern (abstract art & photography)
something organic (animals & skins)
something antique (classical busts) 
Works every time, I'm telling ya.
Interior by Ryan Korban; photos by Brittany Ambridge via Domino